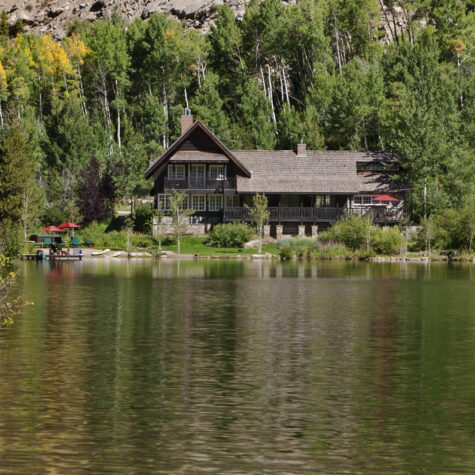 In real life, Costner owns a secluded Aspen spread that's equally beguiling, and it's just become available for rent for $36,000 per night.
Dunbar Ranch is a dreamy 160-acre compound minutes from downtown yet ensconced in a pine forest that shelters it from view. Layered vistas of sparkling water, towering trees, and snow-covered hills make it look like a movie set background. Here, the Roaring Fork River, Independence Pass, North Star Nature Preserve, and Aspen Mountain are all within sight. This is Aspen in all its glory.
With three separate homes amassing 12 bedrooms and 12 baths in 5,800 square feet, you can accommodate up to 34 guests and pamper them with around-the-clock caretakers. The beautiful main residence sleeps 16 and offers welcoming entertainment spaces dressed by chunky wood beams and rustic luxe décor, a gourmet kitchen, soaring ceilings, and a massive heated outdoor space for entertaining. The primary suite is luxuriously appointed and features an attached sitting room surrounded by lush greenery and some Hollywood-worthy whimsy — in the form of a trap door that leads down a staircase to a private grotto with spa and waterfall.
The serene Lakehouse adds sleeping space for 12, along with a dramatic, double-sided floor-to-ceiling fireplace in the main living area, an exquisite wood and stone kitchen, and ideal indoor-outdoor connection to showcase the lakefront vantage point. Another six people can bunk in the River House, where they'll enjoy an eat-in kitchen and wraparound windows to drink in the views.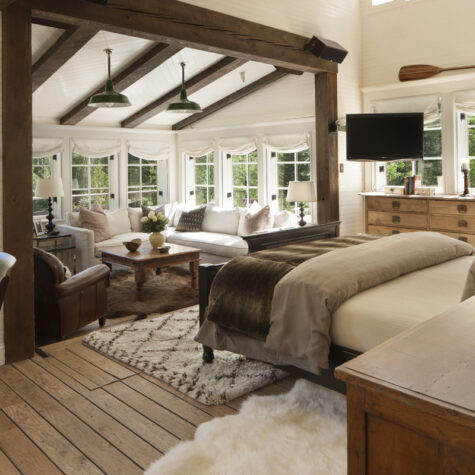 The property doesn't just allow you to channel your inner Dutton. It also gives you plenty of Kevin Costner vibes. Dunbar Ranch is named after Lt. John Dunbar, Costner's character in his 1990 Academy Award-winning film Dances with Wolves. And if you meander along the wilderness of Dunbar Ranch, you'll happen upon a literal Field of Dreams — a private baseball field inspired by Costner's 1989 hit film, complete with lights and music.
There's no shortage of other activities to enjoy on the ranch. Go fishing, tubing, paddle boarding, kayaking, or horseback riding. Partake of the sledding hill. Skate on the private ice rink. Do some archery. Or simply gaze out among the spectacular scenery, fulfilling your Yellowstone fantasy. Not to mention, Aspen is such a great place to visit anytime of the year, so I know you will thoroughly enjoy it. If you're interested in other amazing Aspen homes or mountain getaways, let's talk!
If you are interested in visiting this amazing place, I'd love to put you in touch with the listing agent.