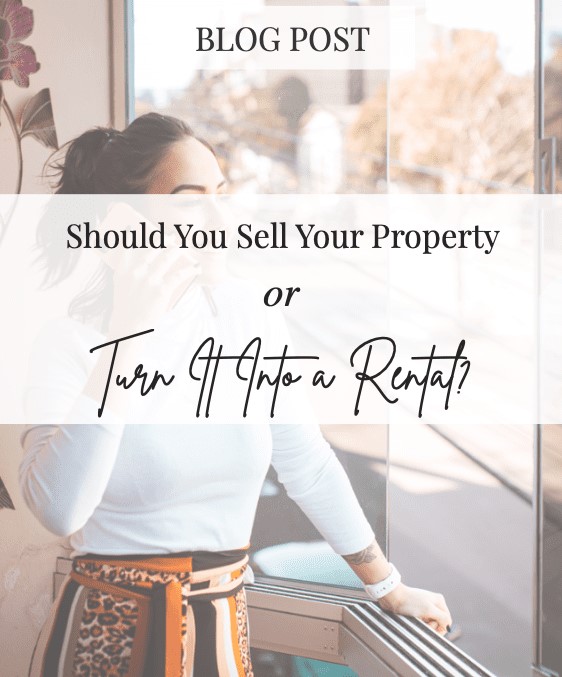 There are a few options available to you if you no longer need a property. You can sell it, make it a long term rental or a short term rental. All have their pros and cons. Consider your choices and select the option best for your situation and financial goals.
Selling Your Home
Selling your home means you will receive a lump sum of money. Maybe you plan to use this money towards your new home. The main advantage of selling your home is you can use the money to easily finance another real estate purchase. Selling your home also means you no longer have to worry about home repairs. This can be your best option if extensive repairs are needed and if you would rather avoid these expenses. Typically, maintenance costs between 6 and 10% of a property's value each year.
Advantages of Renting Your Home
The main advantage of turning your property into a rental is you will have steady cash flow over the long-term. This could be a good way to supplement your income. You can use a portion of this income towards repairs or upgrades, which will increase it's value. Turning your home into a long or short term rental also means you always have the option of selling it later if you are waiting until the market changes.
Cons of Renting Your Home 
The downside of turning your home into a rental is that you will become a landlord. You'll have to find tenants, address their requests and complaints, and you might even have to evict tenants who don't pay rent. There's also the risk of your property losing value over time. To help alleviate this downside, if the finances allow it, you could hire a property manager to handle these issues for you. Remember, you won't be able to start renting your property until it's considered to be livable within your local building codes and landlord/tenant laws. You might have to spend a significant amount on repairs, especially if it's an old home, or spend money on making it more appealing for tenants, especially if there are better rentals available in the area.
Local Ordinances
With short term rentals be sure to check the local ordinances first. Sometimes you can only rent your primary residence, or you need to work in the area. You may also need a short term rental license. This might need to be renewed periodically and it may require an emergency contact too. For example, in Granby, Colorado, there is an annual license renewal which requires an emergency contact who lives in the area. There are fees for the license, the emergency contact, and cleaning crew each time guests checks out. In addition, if you offer linens, toiletries, soap, coffee maker, etc. be sure to keep these well stocked.
Fixing that Leak
Lastly, it may be helpful to have a list of contractors lined up first should your renter need a plumber or HVAC repairman in the middle of the night. Talking to neighbors or joining local area Facebook groups for recommendations is strongly advised. Also take note of where you can get an appliance quickly should one need to be replaced. In Granby, there are fewer contractors available for emergencies than in the Denver metro area, and the nearest big home improvement store is about an hour away. So it literally took 4 trips to get a washer/dryer replaced this past year for our rental.
Making a Decision
The best option depends on what your plans are. If you are moving away for a few years and plan on returning to the area, renting your home on a temporary basis makes sense. If you're moving to a nearby community, becoming a landlord is usually manageable. However, if you're moving to a different state for good, selling your home would most likely make more sense. Being a landlord would not be convenient and you may need money from the sale to help with moving and acquiring property in your new location. Do some research on your local real estate market. If the value of your property is likely to remain steady or to increase, you could turn it into a rental and plan on selling it later. However, if you think your property will lose its value, selling it now would probably make more
sense.
The main question to ask yourself is: Would you rather get a lump sum now or generate a monthly income for the long term? Weigh the pros and cons for each option. Keep in mind that you can always use a management service if you prefer not to act as a landlord or plan on moving to another area. All of these options allow you to earn money with your property.